Portfolio
The clients we work with are diverse. They range from the financial services sector, retail sector, publishing, public relations consultancies and the not-for-profit and public sector.
North West London Hospitals
The North West London Hospitals NHS Trust incorporates Northwick Park & St Mark's Hospitals in Harrow, Central Middlesex Hospital in Park Royal and outreach services based in the local community.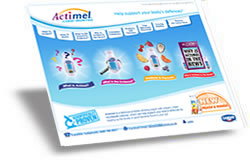 Actimel
Actimel is a probiotic drinking yogurt which contains the unique culture L.casei Imunitass®, which can help support your body's defences by topping up the levels of good bacteria. Actimel recently launched a TV campaign featuring Sir Bobby Charlton. An E-newsletter and microsite were created to support this campaign.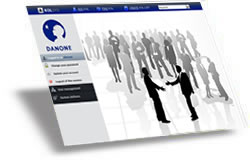 Danone - Secure online business application
Danone is the world leader in dairy products and bottled water. We were commissioned to design and build a secure online business application for global use. Danone employs almost 90,000 people in more than 120 countries.
Contact us for more info on this project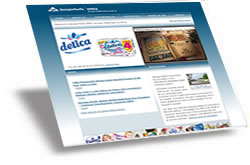 Georgia-Pacific EMEA
Georgia-Pacific is one of the leading producers of tissue, paper, packaging and building products in the world. We designed and built the EMEA (Europe, Middle East and Africa) website. Fully content managed and featuring rich media elements such as brand rotators and an integrated video player.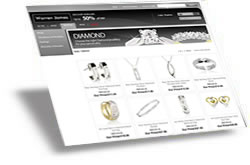 Warren James Jewellers
With 120 branches nationwide and has become one of the largest independent jewellers in the UK. We were responsible for building their ecommerce enabled website. The website features full payment gateway integration, custom content and product management system and full backend warehouse integration.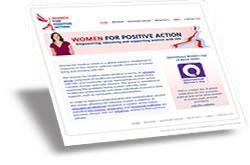 Women For Positive Action
Women for Positive Action is a global initiative established in response to the need to address specific concerns of women living and working with HIV. We worked on the design and building of a micro-site to support this initiative.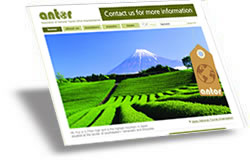 ANTOR
ANTOR is the principal lobbying organisation for the world's tourist offices. Its UK membership comprises around 70 national and regional tourist offices which are represented in Britain.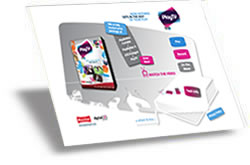 Play TV Microsite
With PlayTV, you can watch, pause and record free-to-air digital television while you take a break from gaming, further expanding the entertainment possibilities of PLAYSTATION 3. This microsite promoting Play TV was built in flash incorporating 3D animation, video, AS3 and flash remoting.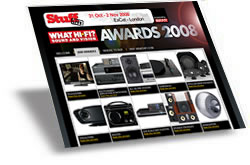 What HI-FI awards 2008
The What Hi-Fi? Sound and Vision Awards have been the Oscars of the home entertainment industry for 27 years, and now, for the first time, readers could vote online. Voting has now closed and the site has now moved on to list the results of the awards. This microsite has a MYSQL database collecting the votes and powering the content.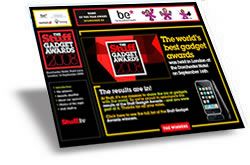 Stuff Gadget awards 2008
The world's best gadget awards was held in London on September 16th 2008. The awards microsite allowed STUFF readers to cast their votes for the best gadgets of 2008. The site has now moved on to list the winners of the gadget awards. This microsite has a MYSQL database collecting the votes and powering the content.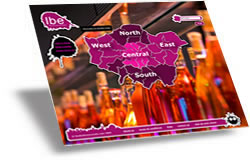 London Bars Events
Londonbarsevents.com - the new, free, quick and simple way to take the headache out of booking your party or event in one of London's many premium bars, clubs and unusual venues. The site was designed, branded and built to appeal to the young and trendy partygoers it's aimed at.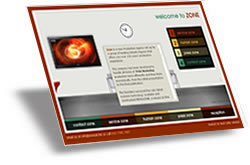 ZONE
Zone is a new Production Agency set up by a group of leading industry figures that offers over 150 years production experience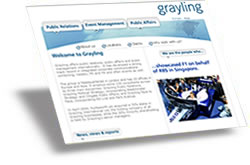 Grayling Public Relations
Grayling offers public relations, public affairs and event management internationally. As well as building their corporate site they have referred us to their own clients and we have worked with them on new business presentations.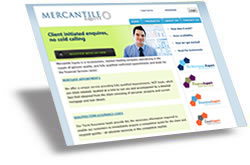 Mercantile Equity
Mercantile Equity is a market-leading company specialising in the supply of genuine and fully qualified confirmed appointments and leads for the financial services sector.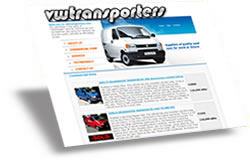 VW Transporters
VW Transporters specialise in the sales of Volkswagen Vans for commercial and recreational use. Using their extensive network they provide quality vehicles at affordable prices.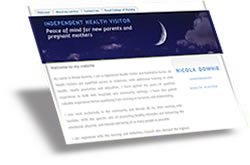 Independent Health Visitors
Peace of mind for new parents and pregnant mothers. All health visitors are qualified nurses or midwives, with additional training in child health, health promotion and education.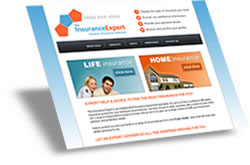 The Insurance Expert
The Insurance Expert is an independent insurance placement specialist. They aim to find a suitable & affordable insurance product for each individual's circumstances.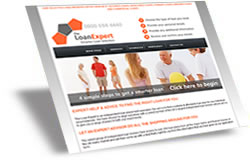 The Loan Expert
The Loan Expert is an independent loan placement specialist. Their find a suitable & affordable loan plan for each individual's circumstances. They align themselves with a select number of the UK's largest independent loan brokers whose aim is to give you a range of plans to fulfil your exact needs.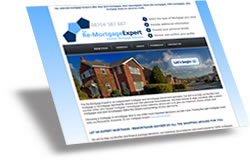 The Mortgage Expert
The Re-Mortgage-Expert is an independent mortgage and remortgage placement specialist. They find the best mortgage or remortgage deal for your personal circumstances. They are aligned with a select number of the UK's largest mortgage / remortgage broker networks.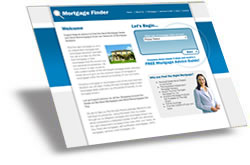 Mortgage finder
Independent mortgage placement specialist who aim to find the cheapest remortgages and mortgages. They have the same website as The Mortgage Expert, just a different brand and style.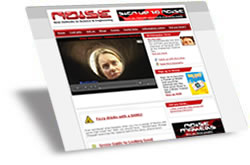 NOISEmakers
NOISE (New Outlooks In Science & Engineering) is a UK-wide campaign funded by the Engineering & Physical Sciences Research Council (EPSRC). Initiated in 2000, it aims to raise awareness of science and engineering amongst young people.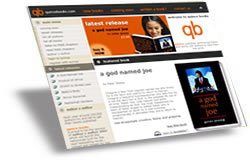 Quince Books
Quince books publishes commercial fiction and works with authors to help them into print. Quincebooks.com sells direct to the public and offers free downlaodable chapters in print and audio format.
Excel Couriers
Excel couriers have been supplying professional courier services for fifteen years.
They operate 24 hours a day 7 days a week from their state of the art dedicated call centre.
They offer an on-line booking and tracking system providing fully automated signature capture and proof of delivery to their clients.
Sugar Online
The definitive online sugar resource.

Sugaronline was set up in 2002 to provide information to all the different aspects of the sugar industry
Pet Health Council
The Pet Health Council is a site to promote, inform and advise on the health and welfare of pet animals in the interests of both pets and people.
They have the latest news and research regarding pet issues, the benefits of pet ownership.
Revelation FIlms
Revelation Films is the UK 's Independent DVD publisher of choice, acting for companies such as MTV, Channel Four, BBC and ITV.